Marketing & Communications Manager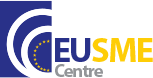 The EU SME Centre (the Centre) is a project funded by the European Union, with the aim to help EU small and medium-sized enterprises (SMEs) that prepare to do business in China by providing them with a range of information, advice, training and support services. Established in October 2010, the Centre has entered its second phase which will run until July 2019. 
The Centre is implemented by a consortium of six partners - the China-Britain Business Council, the Benelux Chamber of Commerce, the China-Italy Chamber of Commerce, and the French Chamber of Commerce in China, the EUROCHAMBRES, and the European Union Chamber of Commerce in China. 
The Centre is now looking for a "Marketing & Communications Manager" for its office in Beijing with a short-term contract until 6 July 2019, with a possibility to extend depending on the extension of the Centre project. 
Main Duties 
Marketing & Sales
Develop the marketing and communication strategy to increase the Centre's visibility and sales;
Carry out marketing campaigns on all communications channels including website, emails and social media;
Plan and monitor related budgets;
Carry out marketing research, data input and analysis as well as reporting and presentation;
Monitor all marketing platforms including website, email campaigns, social media to ensure consistency in messages and tones, and provide client feedback to the team;
Pursue leads in all possible areas to increase sales for the Centre;
Oversee development of the Centre's marketing materials in cooperation with external vendors to ensure EU branding rules are followed consistently;
Partnership Development and Client Relationships 
Identify key partners, establish contacts and propose areas for cooperation;
Participate in the meetings with the Centre's partners and stakeholders to introduce the Centre and promote its services;
Maintain relationship and regular communications with key partners and stakeholders including embassies, chamber of commerce and government agencies;
Monitor the Centre's customer service, including replies to clients' and partners' general enquiries;
Media Outreach 
Edit press releases and industry articles for the Centre's website and media partners;
Maintain relationships with key media partners, set up interviews and prepare talking points; 
Event Management
Liaison with partners for setting up events and discuss areas for cooperation;
Oversee the process of the implementation to ensure events are carried out smoothly; 
Others 
Carry out reporting on monthly, yearly and ad hoc basis;
Any other work supporting the activities of the rest of the EU SME Centre as designated by the EU SME Centre's Director
Skills and Qualifications
At least 5 years of professional experience related to marketing and communications;
An expert in digital marketing including content management, SEO, email marketing, social media management and online copywriting, knowing how to get insights from data and convey the messages in a concise format;
Experience with e-commerce and B2B marketing is an advantage;
Knowledge of MailChimp, Google Analytics, Google Webmasters, Google Ads a plus;
Basic design skills;
Diplomatic and strategic communicator and presenter, with good analytical skills and the ability to set priorities;
Excellent English and Chinese language skills, both spoken and written, knowledge of another EU language would be an advantage;
A team player good at interpersonal communications;
Basic understanding of the Chinese business environment and EU-China trade relationships.
Please Note: 
All applications will be reviewed to assess if the candidate meets the eligibility and qualification requirements stated in the vacancy announcement. 
HR will only contact candidates for interview who meet the qualifications and experience required for the job.
Interested candidates are encouraged to send an application including cover letter and CV (In English) to hr@eusmecentre.org.cn. The deadline for accepting the application is 30 November 2018.
For more information about the Centre please see our website www.eusmecentre.org.cn.