General Manager
Benelux Chamber of Commerce in China
Beijing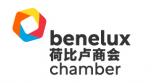 the benelux chamber is looking for a new
general manager
key responsibilities
Identify business opportunities and help members wherever possible

Manage the daily operations of the Benelux Chamber office and team

Operational and Financial reporting to the Board of Directors

Budget and P&L accountability requiring fundraising and cost-control activities

Maintain government relations with major stakeholders including:

Three Benelux Embassies in Beijing

Benelux Government Agencies

Chinese Ministries of Civil Affairs, Foreign Affairs, Commerce

Local Government entities (e.g. CCPIT) in China

Communication with partner chambers in the Greater China area

Development and implementation of strategies and projects in collaboration with the Board of Directors and various committees

Organize events, seminars and workshops that are relevant for our members

Marketing communication through the Benelux Chamber official website and social media channels (WeChat + LinkedIn)
key performance indicators
Growth of the amount of corporate and individual memberships

Event generated income

Sponsorship generated income
job requirements
This job is for someone who does not walk away from a challenge

University degree, preferably in the fields of Business Management, Marketing, International Trade or International Relations

At least 3 years of work experience in an international environment

Strong affiliation or connection to the Benelux Countries

High proficiency of English and Mandarin Chinese is required – proficiency in French, Dutch or Luxembourgish is not required but considered as a plus

Outgoing personality, excellent social and interpersonal skills

Ability to work independently and deal with pressure

Sales / BD skills – be able to select new members targets and convert leads

Upper management skills – ability to optimize a team that consist out of few employees but many board members whom should be called upon for certain tasks and activities


         
about us
The Benelux Chamber of Commerce in China | North China | Beijing – in short "Benelux Chamber" – is an independent members-driven, non-profit, non-governmental organization registered as an official foreign chamber of commerce in China. The Benelux Chamber represents the interests of Belgian, Dutch and Luxembourgish companies in China – while at the same time we increasingly build meaningful connections with Chinese entities with interests in the Benelux market.
Being 'Benelux' means we are diverse by nature, not only we have members companies from different countries, but our members are diverse as well in terms of size ranging from start-ups to SME's to multinationals from a wide range of industries. Diversity is also reflected in our Board of Directors that consist out of Benelux and Chinese nationals – with a healthy balance in different industry backgrounds, gender and age groups. This is important to radiate an image of an inclusive, dynamic and active chamber community that our members (and new members) want to become and stay a part of.
Our mission is simple: "Strengthening the Sino-Benelux business community, identifying opportunities and guiding our members through their challenges in China." We do this through content creation, online and offline events, and many more initiatives which are of added value to our members. 2020 has been a rough year for the chamber – we have strong reason to believe 2021 will be better, but to make that happen we need a motivated, ambitious and driven General Manager with a 'hands-on' attitude to re-activate our community: If this excites you, let's get in contact!
what do we offer
A local starting salary package – which will be raised / re-evaluated in correlation to the growth of members of the chamber

Office in the bustling heart in Beijing's Sanlitun area

Flexibility in office hours – ability to work from home, an organization which is result-oriented rather than process-oriented

Excellent amount of annual leave + additional 'western' holidays (e.g. Christmas) – flexibility towards Chinese 'compensation' working days on weekends prior or after national holidays.

One return flight ticket to the Benelux (Beijing–Amsterdam–Beijing) per year, to be used for holidays / private travel to the Benelux.

Social insurance package
how to apply
Send your CV and motivation letter to: tom@bencham.org