Dezan Shira Celebrates 25th Anniversary – Your Journey is Our Story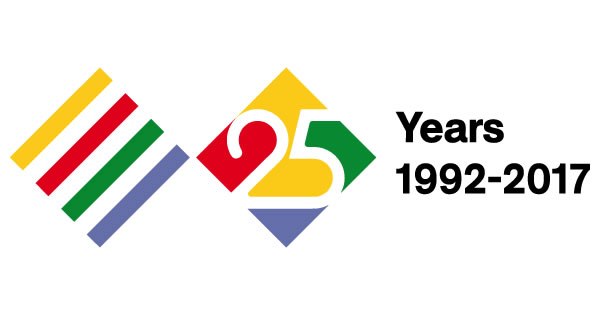 As we enter the New Year, Dezan Shira & Associates is proud to announce that 2017 marks our firm's twenty-fifth anniversary. Since 1992, and its original start up by our Chairman Chris Devonshire-Ellis, our practice has expanded from its humble beginnings in Shenzhen, China to 30 offices spread across China, ASEAN, India, and the West. Today, we are a pan-Asian, multi-disciplinary professional services firm, providing legal, tax and operational advisory to international investors from a wide range of industries.
To honor this landmark year, Dezan Shira & Associates will be exploring the theme "Your Journey is Our Story", a testament to our clients, staff and partners' contribution to the growth and success of our firm. Our own story is written as we work together and create new opportunities with them. Through assisting Western businesses in their journeys through a rapidly evolving Asia, we witness how their passage changes our firm and how their continuing journey will write the next twenty-five years of our story.
Our new commemorative logo reflects the continuous journey our firm and stakeholders have taken over the years, with the numbers two and five tracing the steps from our starting point in China (red) and bridging the rest of Asia to span the ASEAN region (yellow), Vietnam (purple), and India (green). This path is comprised of the individual journeys of our clients, staff and partners, which together form the complete story of our firm's expansion through Asia and beyond.
We will be hosting a series of events and releasing special publications throughout the course of the year. To keep up to date and find out more, please subscribe to our newsletter and follow our social media channels (LinkedIn, Facebook, Twitter). We look forward to celebrating this important milestone with you.