Live Webinar: IP Protection and Liquidity Management during the Times of Pandemic
BenCham Webinar
IP Protection and Liquidity Management
during the Times of Pandemic
Date:                                   22 April, 2020
Time:

                                 16:00 -17:30 (Beijing Time)
Agenda                                                            
16:00 - 16:05                    General introduction by Jan Hu, GM of BenCham
16:06 - 16:10                     Brief Introduction to China IPR SME Helpdesk
16:05 - 16:40                    Presentation on IP Protection
16:40 - 16:45                     Brief introduction to BMG and ING
16:45 - 17:20                    Presentation on Liquidity and Cash Management
17:20 - !7:30                    Q&A Session
Speakers:
Matias Zubimendi           IP Business Advisor at China IPR SME Helpdesk
Norbert Braspenning     Managing Director, Marketing and Sales, BMG Amsterdam
Jiaxin Huang,                    Vice President, Clients & Products BMG Hong Kong Team
Host:
Jan Hu                                 General Manager of Benelux Chamber of Commerce, Beijing
The outbreak of the pandemic COVID-19 has had, and is continuing to have serious impact on our businesses. While we have been fighting diligently to prevent the further spread of the pandemic there are many tough issues to deal with in restoring business order and reviving commercial activities, amongst which we have chosen two important and most relevant ones to discuss during our next webinar: Liquidity Management and IP Protection. We are happy to have invited experts from IPR SME Help Desk and BMG (a global leading cash management bank, wholly-owned by ING Group) to present their views and share their experience and advice. 
Outline of the Presentations
IP Protection amid COVID-19: In his presentation, China IPR SME Helpdesk Advisor Mr. Matias Zubimendi shall provide an overview of the policies taken by the Chinese Government on IPR issues during the coronavirus outbreak, including the measures adopted by the CNIPA following the "Ten Measures to Support the Resumption of Work and Production", the fast-track procedures for patents and trademarks, the time limits and the technical assistance available to SMEs. In addition, Mr. Zubimendi will discuss practical aspects of IP protection during the times of pandemic, offer his advice and tips for SMEs for IP protection during and after the quarantine period, these include trade secret protection, e-commerce (such as fighting against counterfeits in medical and PPE equipment) and the importance of investing in IP protection. 
Liquidity Management: As Coronavirus continues to spread, politicians respond with increasing countrywide containment measures. The economic costs are mounting. The stock exchanges globally experience the fastest bear market in history. The US Fed took an out-of-cycle measure and announced quantitative easing. The Bank of England and the Bank of Canada have cut rates as well. The Chinese Central Bank (PBOC) and European Central Bank introduced comprehensive liquidity measures, apparently with little result. The attempt to "rescue" the market did not reassure investors as they cashed out their portfolio. The big financial institutions, conservatively, withdrew their uncommitted facilities, re-assessed the creditworthiness of assets and tried hard to stay away from a market collapse. Will Coronavirus result in a financial crisis? Comparing with the financial crisis in 2008, securing the liquidity is the key. In the 30 minutes presentation and the following Q&A, BMG experts Norbert Braspenning and Jiaxin Huang will discuss the liquidity management in times of pandemic, why it is important, what goals it would help corporate treasury to achieve, and how corporate treasury can choose the "best" actions needed now?
Introduction to the Speakers
Norbert Braspenning, Managing Director, Marketing and Sales, BMG/ING Amsterdam. Norbert is a leading liquidity management solution expert at BMG (wholly-owned subsidiary of ING bank focusing on cash management) with over 20 years of consultancy and project management experience in the global liquidity management arena. Norbert is responsible for a multicultural sales force across Asia, focusing on client acquisitions as well as (ongoing) consultancy and customer implementations. Since 2008 member of the bank's Management Committee.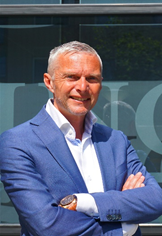 Jiaxin Huang, Vice President, Clients & Products Asia-Pacific, BMG Global Liquidity Management Solution. Jiaxin is responsible for BMG global liquidity management sales and marketing, as well as client services for Greater China markets. Before joined ING in 2013, Jiaxin served in Huawei HQ Treasury, engaging in several treasury roles in the organization including formulating and implementing treasury policies and procedures. Jiaxin has gained first hand experience in corporate liquidity management.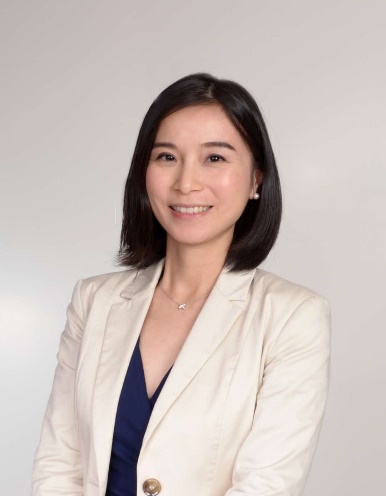 Mr. Matias Zubimendi is the IP Business Advisor at China IPR SME Helpdesk, where he advises European SMEs on intellectual property rights matters. Mr. Zubimendi holds a Master's degree in Chinese Civil and Commercial Law from Peking University as well as a Master's degree in Intellectual Property Law from Austral University in cooperation with the World Intellectual Property Organisation. Mr. Zubimendi worked as a China Business and Legal Consultant at Terragene, where he focused on business development and as a Director of Legal Affairs at Conquer Europe. He also worked as a Patent and Trademark Attorney at Phoebus Abogados and Mazzeo & Canet, where he represented SMEs as well as Fortune 500 companies. Mr. Zubimendi was speaker at various conferences and lectures on Commercial Law and Procedural law.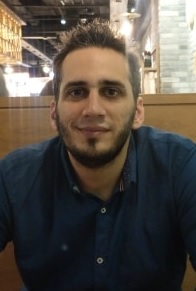 Host:
Jan Hu, General Manager of BenCham, former Managing Director and Branch Manager of ING Bank Beijing.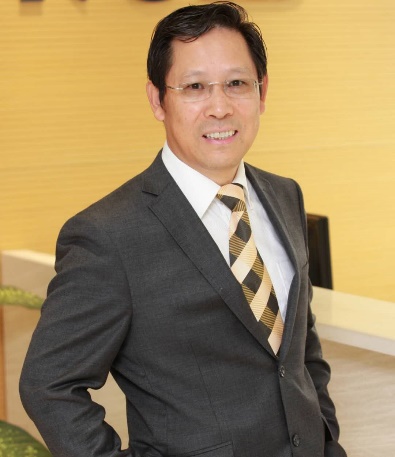 Registration
Registration URL
https://zoom.us/webinar/register/WN_F3tEKoK6S7myYuHopRJECQ 

The China IPR SME Helpdesk supports European Union (EU) Small and Medium-sized Enterprises (SMEs) to both protect and enforce their Intellectual Property Rights (IPR) in or relating to Mainland China, Hong Kong, Macao and Taiwan through the provision of free information and services. These take the form of jargon-free, first-line, confidential advice on intellectual property and related issues, plus training, materials and online resources. The China IPR SME Helpdesk project is funded by the European Union.


Rooted in the Netherlands, ING is a global bank with a strong European base, with 53,000 employees serving around 38.4 million customers, corporate clients and financial institutions in over 40 countries. ING products include savings, payments, investments, loans and mortgages in most of our retail markets. For our Wholesale Banking clients ING provides specialized lending, tailored corporate finance, debt and equity market solutions, payments & cash management and trade and treasury service. BMG is wholly-owned by ING Group, focusing on cash and liquidity management.