Member News - The Belgian Expert Mr. Bernard Dewit has received the Friendship Award
The Belgian Expert Mr. Bernard Dewit has received the Friendship Award by Chinese Government
2017年9月30日
30th Sep, 2017
---
国务院总理李克强于9月30日下午在人民大会堂亲切接见了荣获2017年度中国政府"友谊奖"的外国专家。贝尔纳.德威特先生作为比利时专家获得了此项殊荣。
Premier of the State Council Li Keqiang met with foreign experts who received the 2017 Chinese Government Friendship Award in the Great Hall of the people on 30th of September. Mr. Bernard Dewit was awarded this honor as a Belgian expert. 
中国政府"友谊奖"是中国政府为表彰在中国现代化建设和改革开放事业中作出突出贡献的外国专家而设立的最高奖项。
The Friendship Award is the highest award of People's Republic of China for foreign experts who have made outstanding contributions to the country's economic and social progress.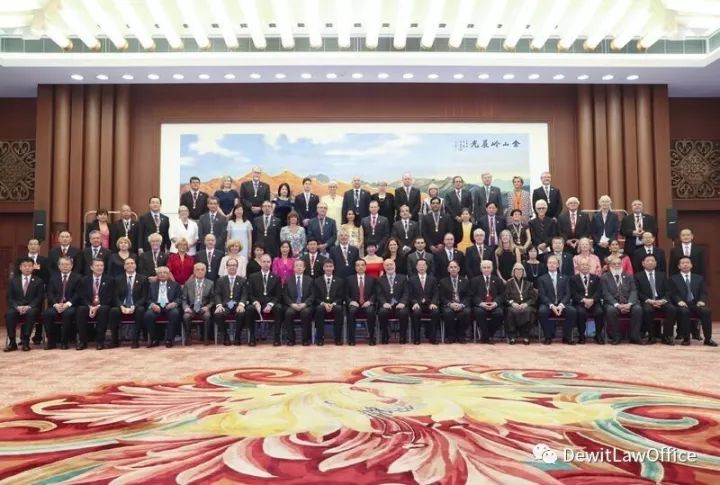 该奖前身是上世纪50年代为鼓励来华工作的前苏联和东欧等国的专家而设立的奖项,周恩来总理和陈毅外长曾在国庆前夕向有特殊贡献的外国专家颁发感谢状。改革开放后,随着对外国专家引进和表彰工作的重新开展,1991年由国务院授权国家外国专家局正式恢复设立"友谊奖"。"友谊奖"获得者是经过聘请单位、当地政府和国务院有关部委的推荐,由中国国家外国专家局组织阵容庞大的"友谊奖"评审委员会,按照严格程序评审而投票选出的。该奖项的授予成为中华人民共和国国庆节(10月1日)庆祝活动的一部分。对于专家来说,受邀参加颁奖典礼是一个莫大的荣誉。"友谊奖"不仅是对外国专家为中国所作贡献的肯定和褒奖,更是各方友谊的见证和象征。
The award was first established in 1950s, when it was awarded to experts from the former Soviet Union and East European countries by the then premier Zhou Enlai and the foreign minister Chen Yi. After the reopening of China, a new Friendship Award was reintroduced in 1991. Since then, the winners have been selected by the State Administration of Foreign Experts Affairs (SAFEA) under the State Council. The award is conferred as part of the celebrations for the National Day of the People's Republic of China (October 1). It is a great honor for experts to be invited to the awards ceremony and it is not only in recognition of the foreign expert's contribution to the Chinese, but also a symbol of friendship.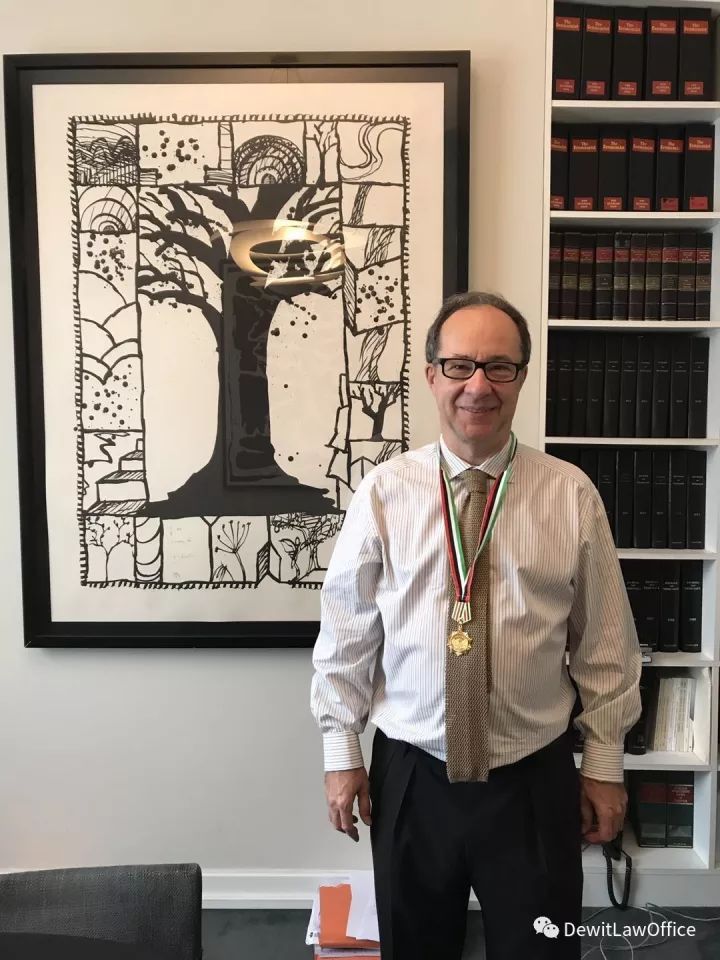 德威特先生作为德威特律师事务所高级合伙人及比中经贸委员会主席,自1983年起就积极参与中比经贸投资案件,促进中欧法律司法合作,帮助了许多中国企业走出去,也给大量欧洲对华投资者提供了宝贵的法律建议。
Mr. Bernard Dewit, the senior partner at Dewit Law Office and Chairman of Belgian-Chinese Chamber of Commerce, has been actively engaging in China-Belgium economic and trade investment cases since 1983, promoting China-Europe legal and judicial cooperation. He helped many Chinese enterprises to going abroad, and gave valuable legal and commercial advice to a large number of European investors in China.
---
比利时德威特律师事务所官方网站 www.dewitlawoffice.be
了解比利时经济,法律与投资
关注 Dewit Law Office 官方微信