Sino-Benelux Business Survey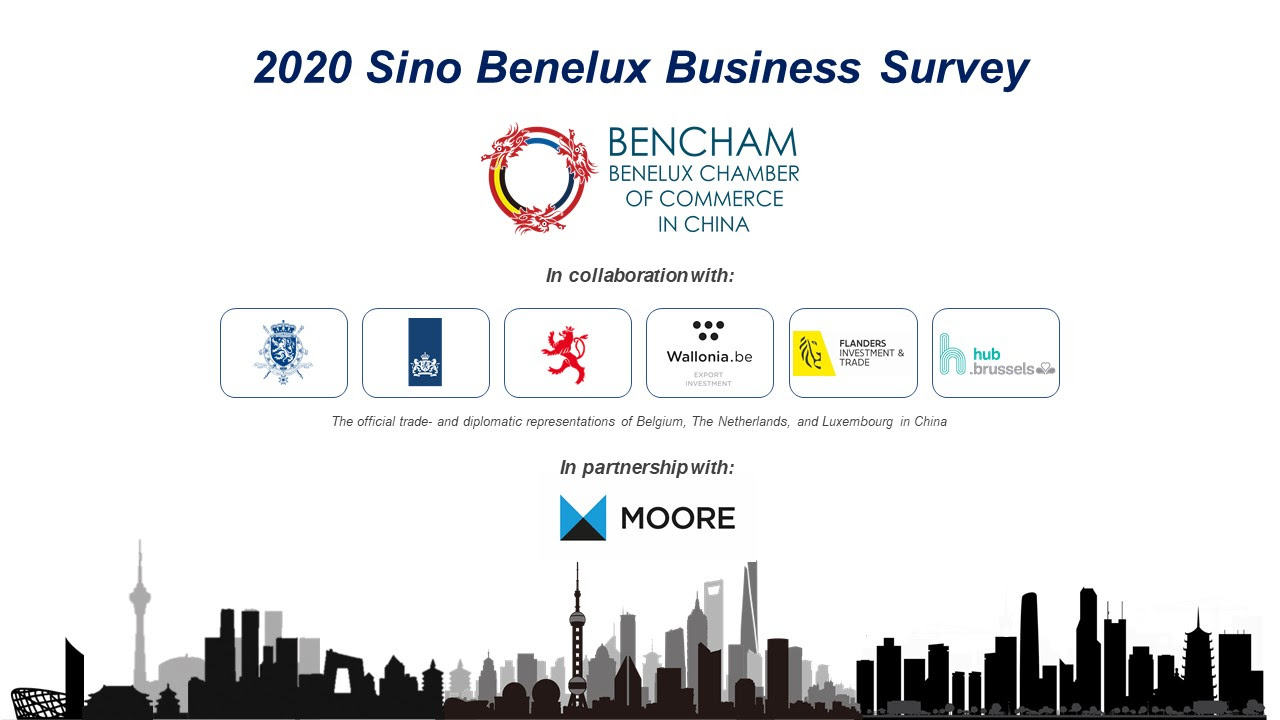 Your Opinion Matters!
The year 2019 was again a challenging year for China. The China-US Trade War continued and economic growth slowed down further to 6.1% over the year. Last year we also saw several new regulations being implemented, such as the IIT and VAT reform, pension contribution cuts, and the further implementation of the Foreign Investment Law and the Corporate Social Credit System, the latter two being fully implemented in 2020.

How have companies from Belgium, the Netherlands and Luxembourg (the "Benelux") performed in China with the slowing economy and how important is China for their global strategy? How do companies expect to be affected by the COVID-19 outbreak in 2020? With your participation, the 2020 Sino Benelux Business Survey will answer these questions.
The survey remains completely anonymous, meaning we will not require you to fill in any information which can be linked to your company or person. All data derived from this questionnaire will is strictly confidential and will not be shared with any other third-party.

As we understand your time is valuable, it only takes approximately 10 minutes to complete the survey. Please click on the link above to participate in the online questionnaire.
About the Survey
The Sino Benelux Business Survey is organized by the Benelux Chamber of Commerce in China, supported by the official representations of Belgium, the Netherlands and Luxembourg in China and in partnership with MS Advisory.

The results of the survey will be presented in a comprehensive report, which will be shared with the Benelux community. The results are going to be presented across the Benelux communities in Beijing, Pearl River Delta (PRD) and Shanghai and within the Benelux.

Please click on the following link to see the results of last year: