Webinar: Corporate Deadlock and Fund Management


Joint Webinar by BenCham and Swiss Chamber
Corporate Deadlock and Fund Management
Topic I: Corporate Deadlock
Business world often experiences upheavals and corporate deadlocks can arise as may be caused by different factors: change of market conditions, alteration of business strategies, reshuffle of management, and evolution of technology. Corporate deadlocks often lead to legal confrontations between shareholders and board directors which inevitably impacts the implementation of corporate strategies, affects the business development, or even cause a healthy entity to slide into financial abyss. How to prevent a corporate deadlock is critical for the company's survival. During this webinar we will hear the views of a legal expert from DEWIT Law Office to elaborate what a corporate deadlock is and how legally a corporate deadlock can be unlocked, with a case study.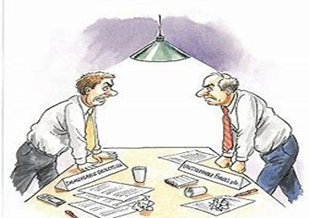 Topic II: China's Capital Market and Fund Management Industry
In the past few months the global capital market has witnessed an unprecedented fall with circuit- breaker triggered four times, oil price dived, yield of debt securities shoot racket-high…. While the pandemic has almost stopped the economic activities, the capital market continues to run like a roller-coaster. How does the true Chinese capital market look like? What can investors do to safely drive through this precarious capital market journey? We are pleased to invite the co-founder of a well-established fund management company Qutke Technology, Dr Zhang Yumeng, to present us an overview of the current equity and fixed income market in China, the impact of COVID 19, and implications of the latest regulations on QFII and RQFII for foreign investors.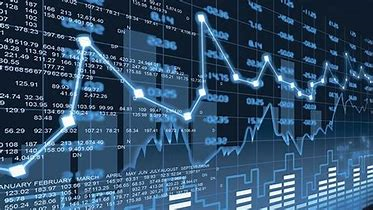 Agenda
Date: June 2, 2020
Time: 16:00 -17:30 (Beijing Time)
Agenda 
16:00 - 16:05: General introduction by Jan H, General Manager of BenCham
16:06 - 16:10: Opening remarks by Daniela of Swiss Chamber
16:10 - 16:40: Presentation by Moey Li on Corporate Deadlock 
16:40 - 17:15: Presentation by Yumeng Zhang on Capital Market and Fund Management in China
17:15 - !7:30: Q & A Session
Speakers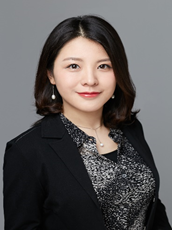 Moey Li, is the representative of Dewit Law Office Beijing office. Moey joined Dewit Law Office in 2011, specializing in the fields of Oversea Investment and M&A; Corporate Management and Legal Compliance; Dispute Resolution on International Trade; IPR Protection and Labor Dispute etc. Moey graduated from The China University of Politics and Law with a bachelor's degree of law. She is a holder of the degree of Master of Law from the Chinese University of Hong Kong.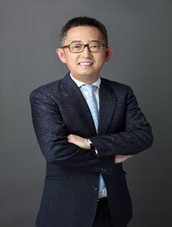 Dr. Zhang is the co-founder of Qutke Technology, with over 15 years industry experience in portfolio management and asset solution across China and global markets. He was Head of Solutions at Ping An Asset Management and Head of China Investment & Pension at Mercer Consulting. Prior to that, he worked as a fixed income and multi-asset portfolio manager at Legal & General Investment Management (LGIM) in London. Dr. Zhang is a qualified actuary (Fellow of the Institute of Actuaries) and holds a PhD in Actuarial Science from Cass Business School, London.
Host: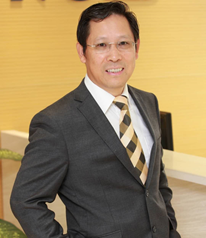 Jan Hu, General Manager, Benelux Chamber of Commerce, former Managing Director and Branch Manager of ING Bank Beijing Branch.   
_____________________________________________________________________________________________________
Dewit Law Office  

Established in 1945, Dewit Law Office has its headquarters in Brussels, Belgium. Establishment over 70 years, Dewit Law Office has always maintained the principle to provide the most professional legal service to clients and dealt with numbers of different kinds of cases in Europe. As a member of SILFA, Dewit Law Office establishes long term corporation relationship with law firms in Netherlands, Luxemburg, France and Germany, etc. and provides an efficient legal service to their clients. Dewit Law Office established Beijing office in 2009. It not only provides legal service to European clients related to Chinese business but also assist Chinese companies to develop their business in Belgium and Europe. Our main services include M&A, GDPR, IPR, Employment law etc.
Qutke Technology     

Qutke Technology is a fintech business bringing extensive market expertise together with proprietary portfolio analytics system; providing independent investment advice/asset solutions to asset owners (banks, insurers, corporates and FoFs) and asset managers in China. Qutke Technology currently serve more than 50 large banks, insurers and asset managers in China, with ongoing asset under service over 4trillion RMB.
Please kindly register through the following link:
https://zoom.us/webinar/register/WN_EH3Dka0ER16pXzwCiiPY1w